Web Design Company SSP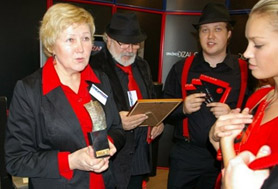 We believe that everything starts from an idea, and above all, it is the maximum benefits to the client what matters the most.

SSP have been working in the web, advertising and web design area since 2003. Constantly searching for and applying new technologies, we implement web projects of varied complexity; whereas our professionals – web designers, HTML coders, programmers, FLASH animators, other specialists – is a guarantee of the quality services.
We create websites, online shops. In our projects, we search for new ideas and original solutions. We can implement projects according to the wishes of the client or to make our own offerings, brainstorm an advertising idea or to design the system.
We cooperate with professional designers, therefore a great attention is paid to the design, aesthetic aspect of the website or online shop. In 2008, our joint participation with "Gražinos dizaino studija" in the International Business and Achievement Exhibition won us the award for the most original stand.